Campsite with animations near Toulouse
Campsite with animations near Toulouse
The children's club in Haute-Garonne
Every morning from Monday to Friday, our entertainers run the children's club for ages 4 to 11. Creating bracelets, postcards, … their imagination and creativity will be limitless. On weekday afternoons, they will have fun with their friends in the bouncy castle.
The play area is a large structure also ideal for them to have fun with 4 slides, a walkway net, …
At the camping Lac de la Thésauque everything is in place for your children to have fun with their new friends.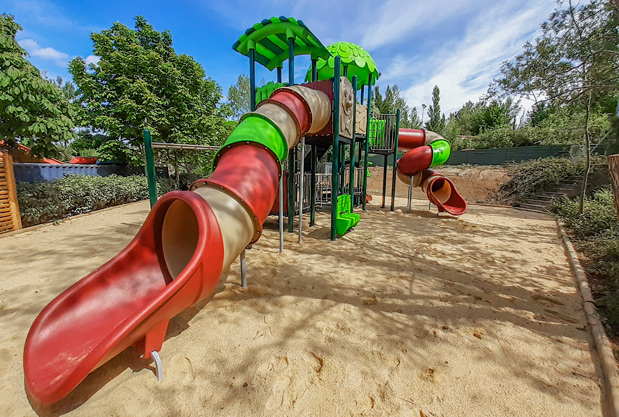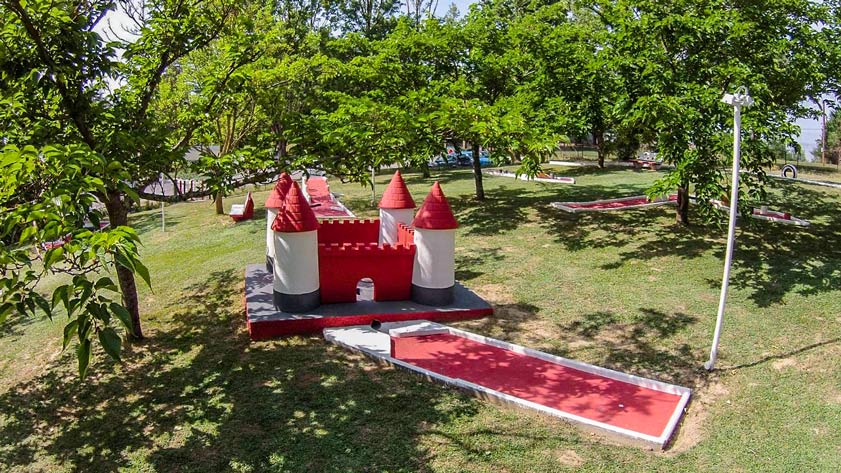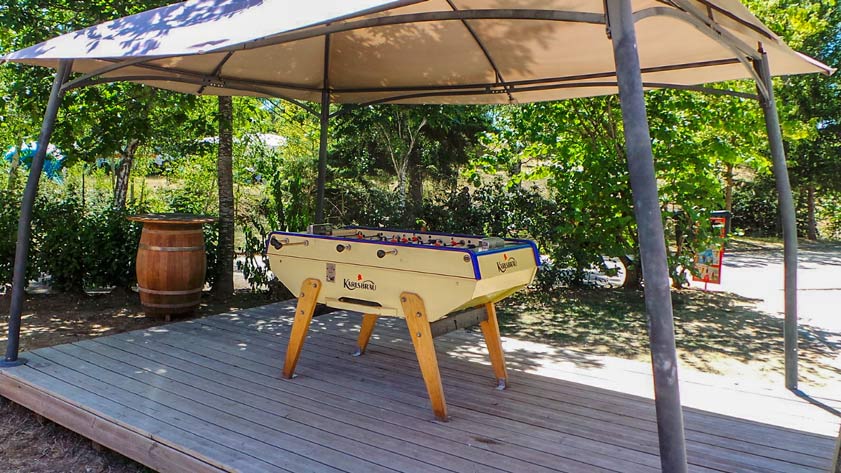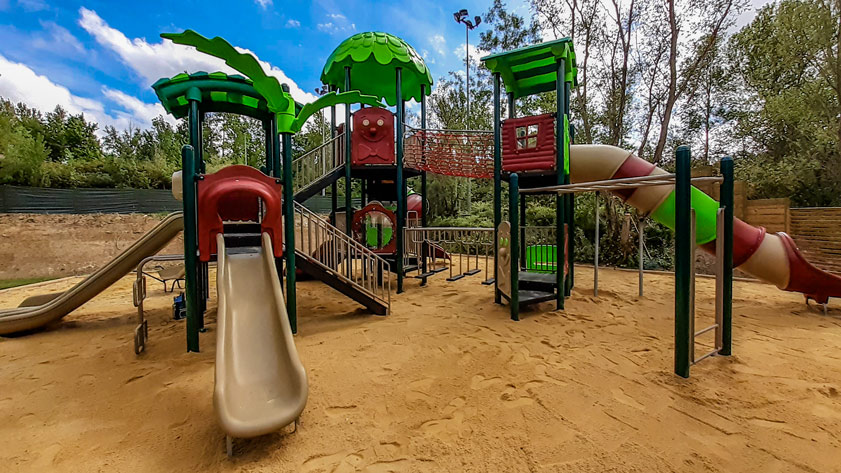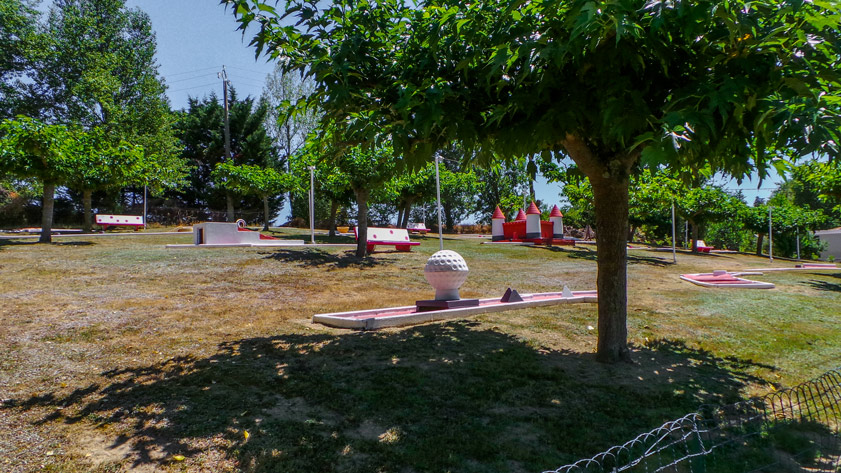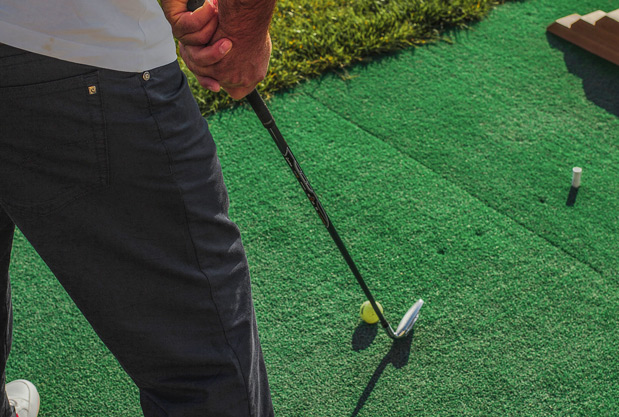 Our sports facilities
Keep fit even during your stay with our fitness area! 5 machines are at your disposal: bike, rowing machine, …
Do you prefer to have fun with your family? Compete on our bocce court or on the mini golf with 18 original obstacles. We offer ping-pong rackets, golf clubs, petanque balls on loan against deposit and the sale of footballs and beach balls.
Our animated evenings near Toulouse
On beautiful summer evenings and after a refreshing swim in the campsite pool, enjoy the evening concerts. Advance booking required.
Activities around the campsite
Markets near the campsite
Discover the organic shops and the most beautiful markets in the vicinity of the campsite and bring back specialities for your friends.
Organic shops :
AU PETIT GRAIN BIO (lentils, chickpeas, flour)
Le Pesquié
31290 MONTCLAR-LAURAGAIS
Schedule : Monday to Friday 5pm-7pm
Laurent Paul : 06.13.01.08.57
Nathalie Paul : 06.13.01.08.50
LOCALEMENT BIO (producer grouping)
Ferme En Naudet 31 290 AVIGNONET-LAURAGAIS
Schedule : Monday to Friday from 16:00 to 19:30
Saturday from 09:00 to 12:00
Tel : 06.38.69.13.29
L'éthique Verte
Avenue F. Mitterrand, Chemin de la Camave,
31290 Villefranche-de-Lauraguais
Schedule : Monday from 10am to 12:30pm and from 3pm to 7pm,
Tuesday to Saturday from 9.30am to 12.30pm and from 3pm to 7pm
Tel : 05 34 43 34 88
Organic markets :
MONTBRUN LAURAGAIS
Every Thursday 4.30-7.30pm
Village square
PECHABOU
Saturday morning 9am – 1pm
Merlet Parking
REVEL
Samedi matin
Under the Belfry
CASTANET-TOLOSAN
Friday 3pm-8pm
Under the Hall

Nailloux Outlet Village
Nailloux Outlet Village is a must during your stay!
Take advantage of the best prices on your favourite brands and leave with gifts for all your loved ones. You will find stores for destocking accessories, shoes, clothes, household appliances… and some catering points.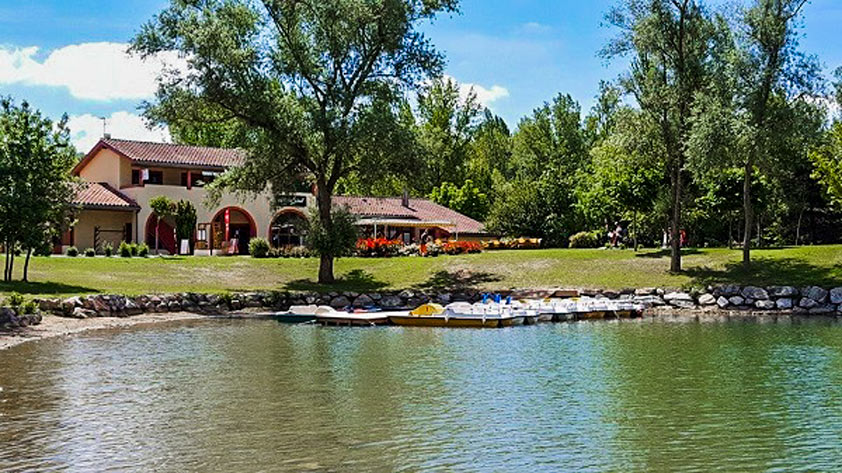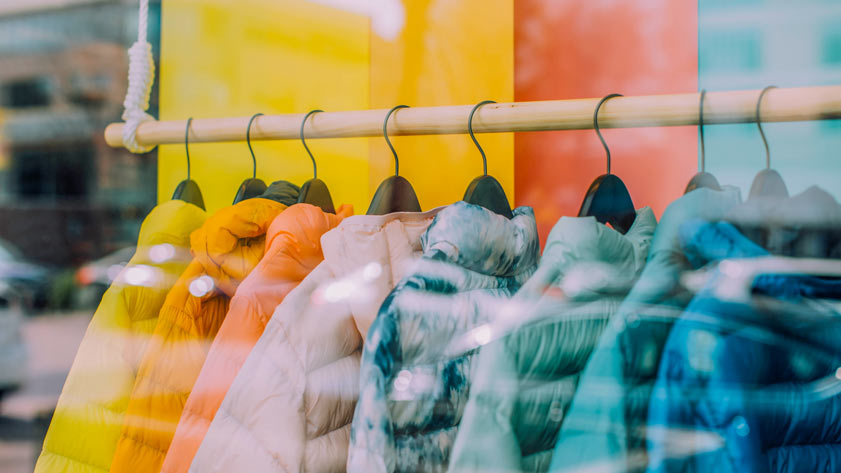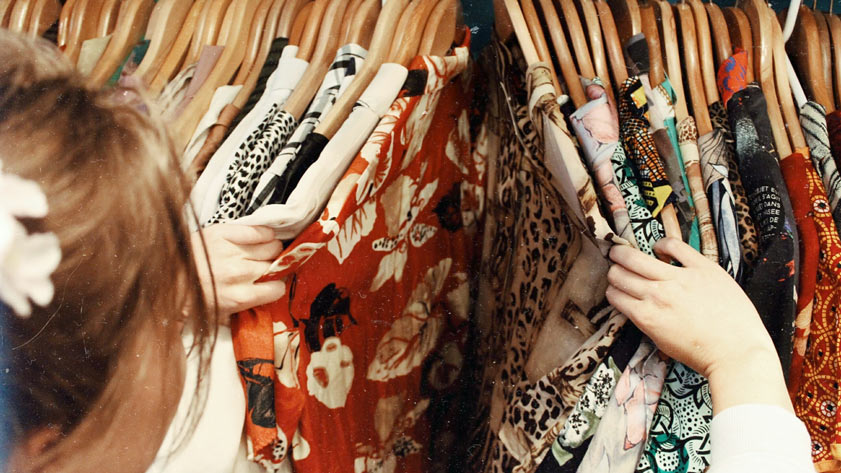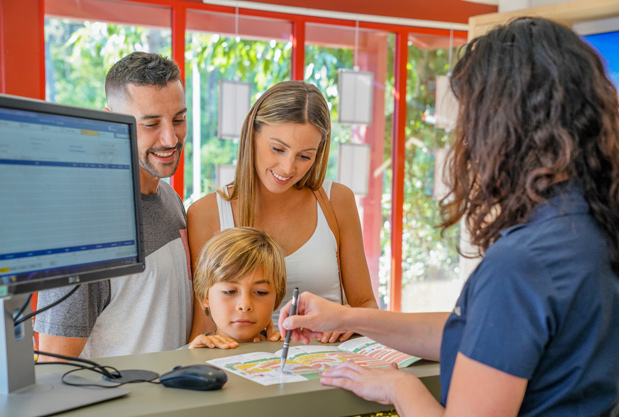 The services
Our welcome
Our entire team is delighted to welcome you to the Lac de la Thésauque campsite near Toulouse!
Open all year round, we welcome you:
in the off season from 4pm to 6pm;
in mid-season, April, May, June and September, from 10am to 12pm and 4pm to 6pm;
in high season, July and August, from 8.30am to 12pm and from 3pm to 7pm.
The field
On the edge of the lake, the campsite's heavily wooded grounds extend over 6 hectares in tiers. In this natural setting, you will experience a stay with your feet in the water thanks to the direct access to the lake from the campsite.
WIFI
Stay connected with your loved ones throughout your stay by opting for one of our low-cost packages:
3€ per day
7€ per week
15€ per month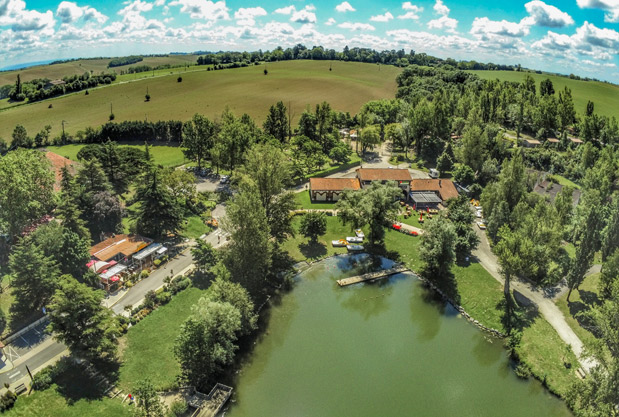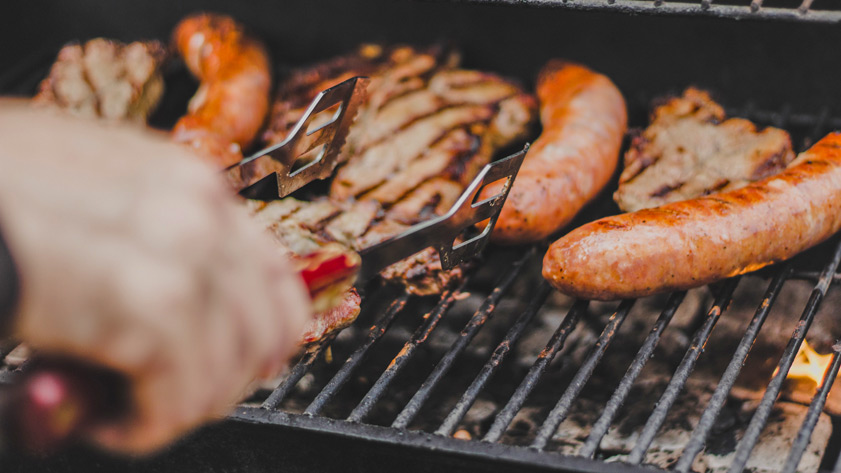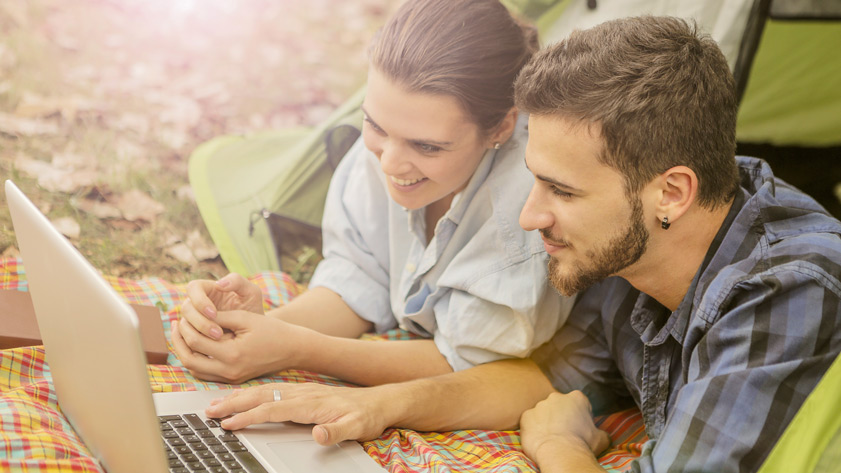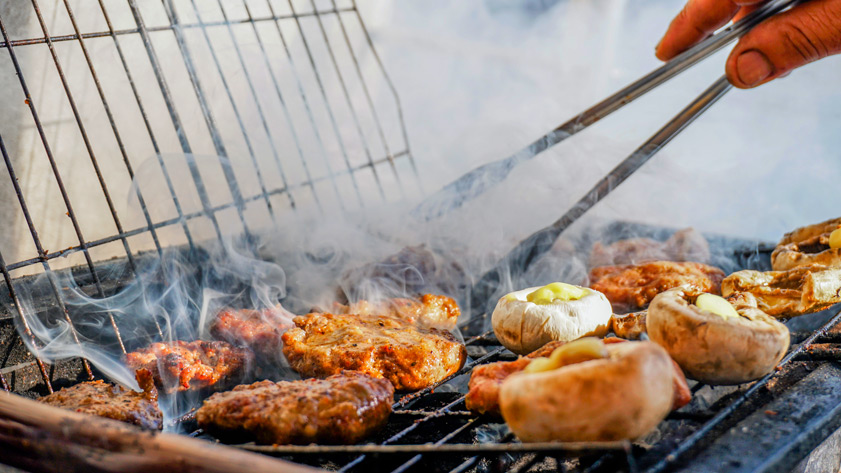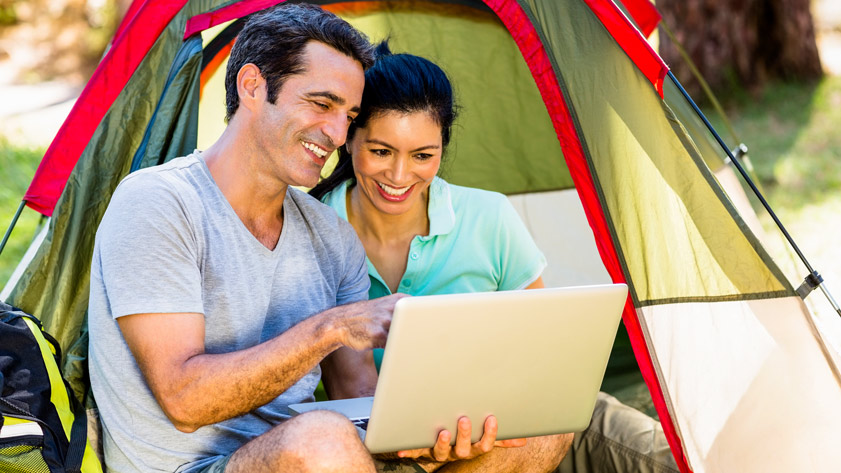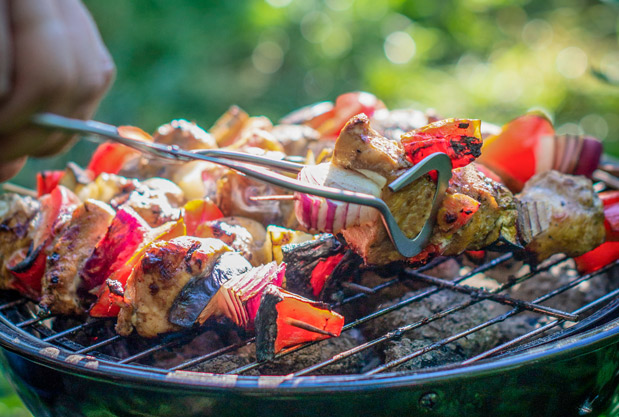 The Laundry
A laundry is available near the accommodation. Tokens are 5€ for washing and 3€ for drying.
Collective barbecues
Fancy a barbecue on a nice summer evening?
Two collective barbecues are available near the petanque court.
Drainage area
There is a free disposal area for motorhomes on the campsite.
Grocery and bread shop
Are you hungry? Find all the necessities, regional products, non-perishable food products and butter and milk in high season at the grocery shop located at the campsite reception.
Make your loved ones happy by bringing them breakfast in bed. From June to September, you can order bread and pastries the day before 6pm and pick them up at 8:30am.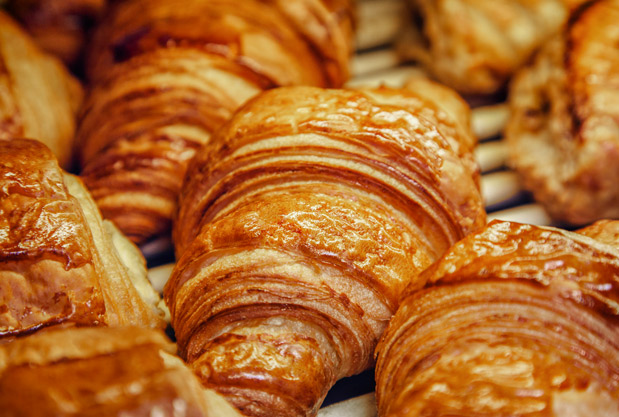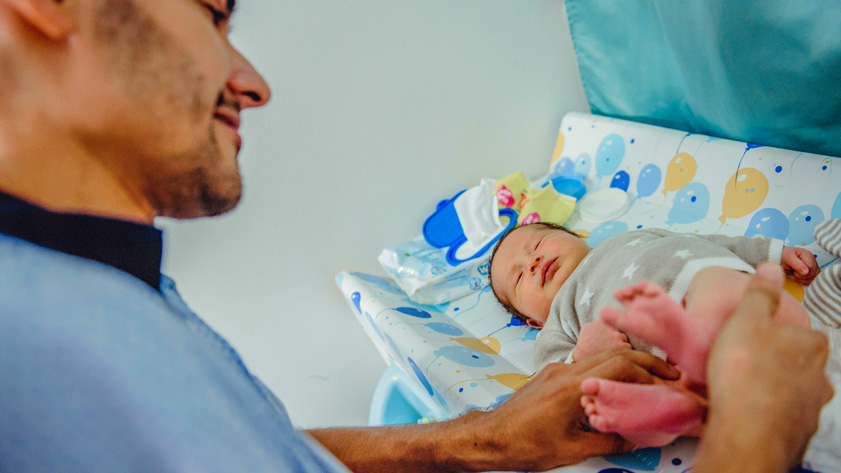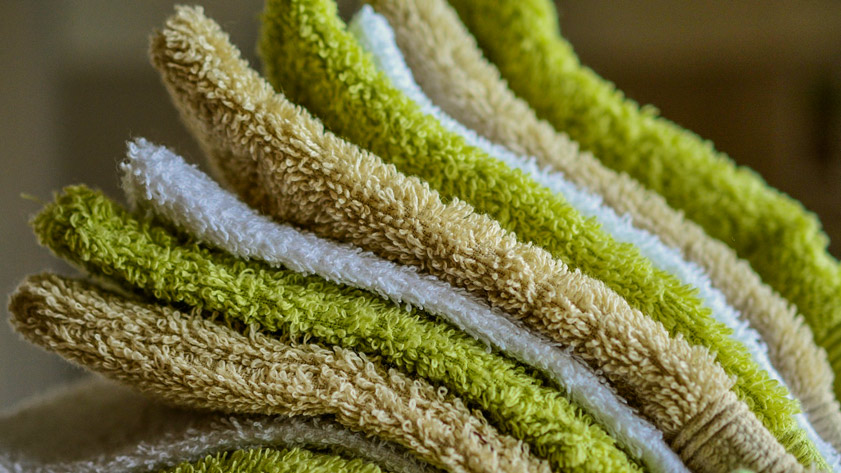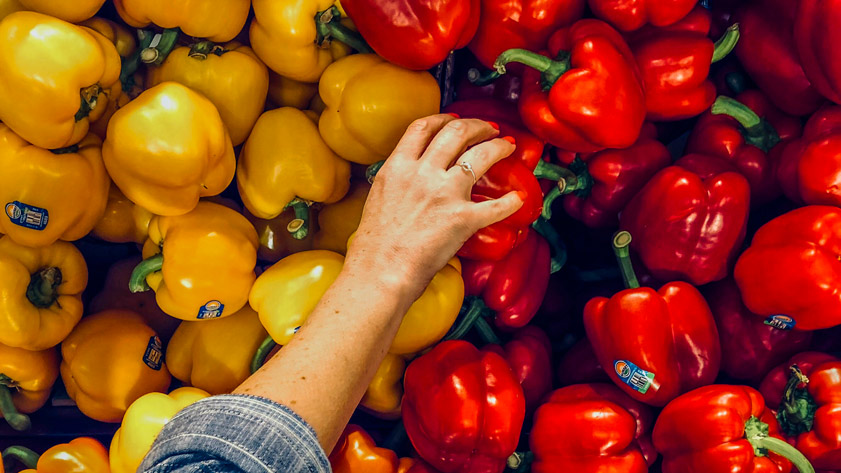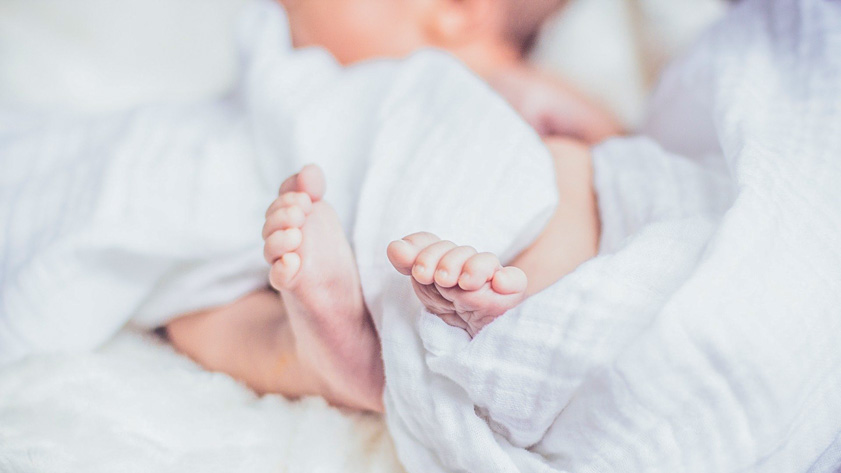 Rentals in addition
Travel light with our optional extras.
Young parents, rent the baby kit including chair, bed and bathtub for only 4€ per day or the bed, chair, bathtub separately for 2€ each.
Campers, opt to rent a fridge for 5€ per day for more convenience.
For pitches or rentals we also offer draps at 8€ per set.
In addition, when renting, we provide you with a toiletries kit at 6€ per person.
Sanitary facilities
4 toilet blocks, one of which is heated and one of which has PRM access, are spread throughout the campsite.
Access to shops and medical practice
The shops are easily accessible from the campsite, only 5 min by car. Supermarket, butcher, baker, pharmacy, doctor, bank, … you will find everything you need for your stay.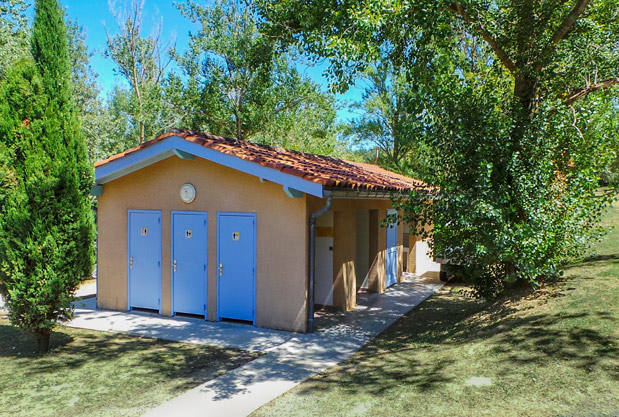 Our swimming pool and restaurant